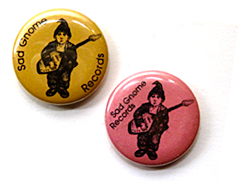 Sad Gnome Records existed from 2006 to 2010, releasing six vinyl 7" records, three CDs, a bunch of downloads, two badges and a t-shirt.
A few are still available; for details, and for other enquiries, please email sadgnome@gmail.com.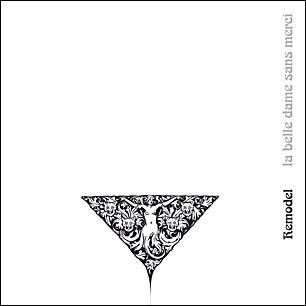 Remodel | La Belle Dame Sans Merci
La Belle Dame Sans Merci [video]
Us And Them
La Belle Dame Sans Merci (Live @ BBC Friday Night Gerbil)*
Sad Gnome's final release, and Remodel's third. 'La Belle Dame Sans Merci' saw the band continuing to carve out their own sound, with a left field take on pop in a characteristically British manner, sneaking out slivers of punk's pop whims while maintaining the distinctive sound that they have been forging since their previous releases.
2-track 7" single + 3-track digital download*
Catalogue number: SG0901
Release date: June 8, 2009
******
Reviews:
Remodel have an effortlessly glossy indie sound with a hint of nostalgic 90's Britpop. 'La Belle Dame Sans Merci' has infectious hooks, a great sing-a-long chorus and an opening the blows you off your feet if you're not expecting it. 'Us And Them' put them in a slightly different light. Heavily influenced by the Blockheads, you keep wanting to refer to them as scamps or rascals, for no justifiable reason. It's catchy, danceable and... rascalish. (See what I mean) One for anyone who got to hear The Metros recently.
Chris Bound, Substock
Remodel release their third single on limited edition 7" single (yay for vinyl!) and after a bit of a false start it turns out to be just as good as British Racing Green and Formula. I say that because the first 30 seconds seem a little laboured for me and the vocals seem a little too restrained, i'm about to start feeling disappointed about this release when everything suddenly kicks into gear and the tempo is lifted into a more melodic new wave track than previous releases.
On the b-side tucked away quietly is the equally good Us And Them, it's got a bit more pace and balls about it than La Belle Dame Sans Merci, but maybe not the same classy sophistication. Two good tracks though and full steam ahead for the next release…keep 'em coming!
Kevin Trotter, The Beat Surrender [link]
Here in the basement of the well oiled 'look I put it there I swear' filing operations at the heart of the losing today tree house with turntable headquarters we've been mightily perplexed these last 10 minutes for not only have we managed to lose the press release to this CD came wrapped in but we've also mislaid the sleeve that housed in and the obliging sticker which we advised the band to attach onto said disc advising us to 'drop everything and play immediately' - and yes I know there's a highly hilarious Carry On joke somewhere in there but I'll be buggered if I'm going to succumb to it. Anyhow latest offering from those nice people over at Sad Gnome records of whom it should be said whose depicted 'label' Gnome isn't so much sad looking but quite possibly suicidal - poor fella have stumped up another corker to follow hot-ish on the heels of outings from the likes of My Name is Red and Marianne Nowottny in the shape of Remodels (I think) third single. 'la belle dame sans merci' is roughly translated as 'the beautiful lady without pity' and not alas as 'bog off thank you' which was the resulting option prized and offered up by google's impish language tools add on. Between you and me it has more than a passing hint of Gene sparring with a mid career Six by Seven about its wares which is no bad thing, the sly and subtle corkscrewing riffs accentuated by a nagging lazy eyed drag and set off with something emotionally torn, forlorn and simmering with a kind off centre tension wherein you expect it to fire and unravel any second soon - sadly it never quite achieves such though that said there is a neat Neil Young moment at three minutes in which frankly does more than enough to save it and make it alone worthy enough of the entrance fee. That said in sharp contrast and it should be said for us the far superior of the brace is 'us and them' - more animated and teeth bared in both terms of dynamic and delivery, the acutely snaring riff jabs, the call / response interchanges between the lead vocal and the backing harmonies, the stop / start time signature shifts and the elementary whiff of something impatient endow it with a knowing hint that would suggest the feint agitant demeanour of the Fatima Mansions brooding just below the surface, though scratch a little deeper and the tensely wound and sharpened angular pop drills are found more appropriately nodding in the general direction of a late 70's era Stranglers.
Mark Barton, losingtoday.com [link]
London nu wavers Remodel look great. In their suits and skinny ties they look like a jumble sale Jam or Franz Ferdinand at Oxfam. One day all bands will look like Remodel, and if they don't the bloody well should.
The band's sound is as sharp as the lapels on their suits and will appeal to fans of classic Brit pop.
On the band's new single 'La belle dame sans merci', released earlier this month on Sad Gnome Records, lead singer Leigh Swinn's sonorous crooning sounds like he's had a larynx transplant with Gene's Martin Rossiter as the donor, while behind him the band cook up a traditional English mixed grill of , The Who and The Jam. The b-side (isn't this really redundant in these digital days?) 'Us and Them' and 'Cognoscenti' , the track provided for download below, are altogether spikier, like refugees from the Roxy in 1978 shacking up with the The Kaiser Chiefs.
They're remodel and they're sounding good.
Paul Kerr, The Devil Has The Best Tuna [link]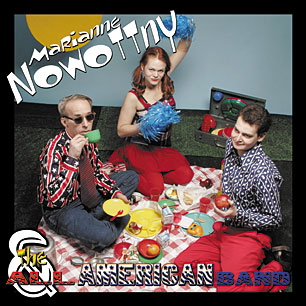 Marianne Nowottny & The All American Band
All Over The World [video]
Ain't Gonna Be Pretty
Mr. So & So (German version)
Love Is Just A Dream
In collaboration with New Jersey's Abaton Book Company, Sad Gnome presented the first UK/European vinyl release by acclaimed avant garde singer/songwriter Marianne Nowottny. Comprising groovy experimental electro, German hip-hop, brash guitars and quirky folktronica, this was a 4-track aimed at fans of primitive beats & bass, low budget keyboards & guitars and spacey electronics.
4-track 7" e.p.
Catalogue number: SG0802
Release date: August 18, 2008
******
Reviews:
And so to the precocious talent of New Jersey musician Marianne Nowottny and her All American Band. Nowottny has been high on the radar of the avant garde pop scene since her debut full length 'Afraid of me' caught everyone on the back foot with their pants around their ankles. Several years on and several full lengths down the line - all of which we are unimpressed with ourselves to report have passed us by, London / Oslo imprint Sad Gnome (home of My Name is Red, Remodel, the Ne'er do Wells et al…) have teamed up with New Jersey imprint Abaton Book Company (home of Ms Nowottny) for this European outing. Comprising four tracks Nowottny and Co are like a bolt out of the blue, admittedly last time we heard a record this cleverly dippy and crookedly ablaze with an unhinged though crafted pop sensibility was the Knife's debut full length. Non more so is this the case than on the breathlessly chilled 'ain't gonna be pretty' - in our view the sets best moment with its shimmying waves of celestial chorus' and lilting streamlined and cruise like lunatic cycles. There's no doubting that Ms Nowottny finds ease in balancing her sophisticated brand of coalescing electro funk drilled r'n'b with any manner of melodic genre bending she cares to apply to her aural collages, each of these four cuts slyly reveal the differing sides to her creative persona though obviously very much moulded with a strict purist pop sensibility. The opening cut 'all over the world' is unfailing in its attraction as it softly evolves and metamorphs seductively to lily hop between trippy daydream hazes of crooked calypso corteges pepper corned subtly with 80's string motifs into a softly stirring shanty like beauty that's both exotic and inebriated recalling at times the debut outings from Toshack Highway. Delivered in German and apparently radically rewired 'Mr So & So' initially featured on an earlier full length, here given a freakish and skittish electro funk workout very much recalling to mind Nina Hagen and the early career flip sides of Propaganda albeit as though shimmying up to Yello. Wrapping up the set 'love is just a dream' initially starts out decidedly fractured and wiringly ominous before managing to surface to morph sweetly into a smoking babe that draws its essence from the celebrated electro clash end of the musical spectrum - think of a sultry styled Cobra Killer with disco boots on. We need to hear more do ya hear…
Mark Barton, losingtoday.com [link]
Coming over like The Knife hijacked by the Moldy Peaches and stored in a dank disco cellar with Stephin Merritt, this EP boasts four avant-pop nuggets as daringly original as anything else I've heard this year. Nowottny has shifted her difficult harridan like dirges for voice and keys into a micro-universe populated by frenetic fuzzed-up frolics, toy town electronics and devilishly delectable vocals. Closing number, Love Is Just A Dream, is Blondie's Atomic for every librarian and ragged trousered philanthropist who never had the chance to say "I love you". This is what that last Magnetic Fields album shoulda sounded like.
Spencer Grady, Record Collector #355 [link]
Known to some as 'the lost star of Antifolk', so get thee to thy shopping basket lest the little chap putting it out chows down on a toadstool, or something.
Jesse Darlin': Rollicking, much?
kicking_k: It's like we're right there with her. No alienating studio trickery here. I like the assemblage of sounds which serves as a backing band. Steel drums, whistle, that rattly percussion thing...
Jesse: A groove, though. Somewhat bizarrely.
Ringo P Stacey: This is music made of crinoline.
David McNamee: I have some affection for her being in the first ever issue of the first magazine that eventually became the magazine we're writing for now.
Jesse: It's a bit flat though, in places? I know that's a total no-no, to criticise anti-folkers for singing flat. But still.
Kick: Like she only just realised she was about to be recorded, or she's doing if for the first time. She WORKED for that flatness.
David: If I wasn't listening to this for the first time, I'd either really love or hate it. But right now I don't know which it would be. It's making me thing of Mario Kart, abstractly.
Jesse: Louis says "it's like when someone's won and everyone's celebrating."
Kick: The nostalgia of the race replay. Is there any more potent modern emotion?
David: As a metaphor for love? I don't know.
The Singles Club, Plan B Magazine #38 [link]
(Single of the month - kicking_k)
Debut release by the new trio led by this former teen terror, now ten years into her trajectory. The group is Mark Dagley (of the Girls and Hi Sherriffs fame) and Sterling Krusing of Flaming Fire. As with most of Marianne's work, this teeters between weirdness and 'mershness with extreme unction, Her voice remains breathily appealing, but the look and sound of this makes me think of an earlier generation of oddball female vocalists.
Byron Coley, The Wire #297 [link]
Anders MARIANNE NOWOTTNY, die mit der ALL AMERICAN BAND ihre erste Veröffentlichung jenseits des Großen Teichs feiern kann. Die 4-track-EP gibt's bei Sad Gnome Records (Oslo/London) nur auf Vinyl und jedes Stück bekräftigt mich darin, diese Frau für eines der am meisten ignorierten Talente in der FreakFolkScene zu halten. Weniger sperrig als früher und inkl. des deutsch gesungenen "Mr. So & So".
Karsten Zimalla, Westzeit [link]
Split. Banana split. Mentre sottopongo il mio vecchio mangiadischi Penny arancione a un restauro casalingo, poiché quello serio ma datato ha bisogno di un restauro più complesso, ebbene penso a come, sulla base di una materia semplice e uniforme [come in fondo è la banana], si possa erigere un insieme di sovrastrutture sonore.
Questa è l'alchimia di Marianne Nowottny, materia grezza pù materia sintetica, fusione, amalgama. Artigianale, home made e low-budget l'estrazione, sintetica e sperimentale la direzione, proprio come potrebbe suonare un pic-nic rudimentale e semplice improvvisato su due metri quadri di prato sintetico. Anche in questa release in vinile composta da quattro brani Marianne è supportata nell'esercizio dalla All American Band, ovvero Mark Dagley e Stirling Krusing, due complici folli vestiti di fantasie kitsch dai colori patriottistici. Il Penny ingurgita il vinile e rigetta suoni toytronici con 'All Over The World', candida e insidiosamente ingenua, abbellita dall'esotismo di un ukulele, segue sulla dolce spuma melodica 'Ain't Gonna Be Pretty', a dar prova dell'efficacia delle tecniche combinatorie di Marianne. Deliziosa. La versione in tedesco di 'Mr So & So' è una vera follia, nel senso più benigno del termine; espelle una tragicomica attitude al gusto di cabaret germanico e polveri elettroniche al sapore di vecchi videogiochi, una vera e propria miscela granulare space-sonica che corre su rotaie affilate. Rigurgiti con note di testa electropop per l'ammiccante 'Love Is Just A Dream' che riesce a far muovere anche qualche passo. Ancora un'ottima prova per la boss e la sua gang del New Jersey. Che agiti pure i pom-pons in aria!
Marianna Notarangelo, Nerds Attack [link]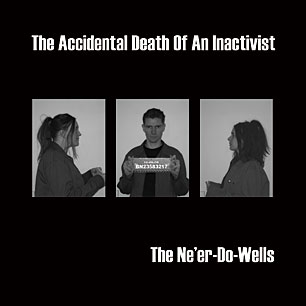 The Ne'er-Do-Wells | The Accidental Death Of An Inactivist
Ne'er-Do-Wells
Punk/Not Punk
Wanker
The Ne'er-Do-Wells formed in 2005 as the propaganda wing of The Inactivist International, a revolutionary movement founded on the principle of "doing nothing for a change". With a primitive understanding of their instruments, the three members of The Ne'er-Do-Wells made minimal brutalist punk advocating masturbation, unemployment, and sharp-dressing.
'The Accidental Death Of An Inactivist' was released and launched on May 10th 2008, the final day of the band's existence.
3-track 7" single
Catalogue number: SG0801
Release date: May 10, 2008
******
Remodel | Formula / Cognoscenti
Formula [video]
Cognoscenti
Remodel's second single, and Sad Gnome's first commercial download only release.
2-track digital download
Catalogue number: SG0803
Release date: March 31, 2008
******
Reviews:
Remodel are a band that I had not, until the CD landed on my doorstep that is, come across and are a four piece, London based post-punk pop outfit. They have a excellent energetic style that gives there sound that little something to stand out above the others!
Formula is a fast paced, energetic number that has been masterfully put together with some retro styling's, it has hints of 60's pop in there too which gives it a very unique sound. This is certainly a track that you'd be happy to hear come on in a club as it would get everyone going!
Cognoscenti is another faced paced number, this track displays a urgency to their music along with some guitar playing that if it wasn't for the rest of the band playing a singing you would swear it was a guitar solo. When you listen to this track you can hear the urgency in the lyrics and playing makes a fuller and more wholesome sound that relates back to there punk rock routes.
A Fabulous display of musical talent, releasing more of this these guys are sure to make a splash in the musical pond!
Paul Richards, Noize Makes Enemies [link]
Remodel are a Shropshire born band who are now residing in London and from listening to thiks double a-side offering they have every chance of making it in the big smoke and beyond.
Both Formula and Cognoscenti are written in the best traditions of British punk, vitriolic, pacey and with a real edge to them, musically it's probably nearer to new-wave than punk and the lead singer (Leigh Swinn) has a touch of the Joe Strummer in his vocals, which is no bad thing.
It's a promising release from a band that are well worth keeping an eye out for, especially if they are playing live as I imagine they put on a good show.
Kev, The Beat Surrender [link]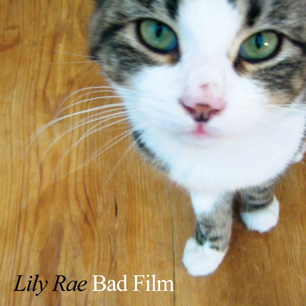 Lily Rae | Bad Film
Bad Film
Scallywag
'Bad Film' was a tenderly brash slice of acoustic alt-pop, displaying the lyrical precision, full-throated delivery and raw songwriting talent of South London's Lily Rae. B-side, 'Scallywag' – penned when she was just thirteen – employed kitten sounds and a recorder solo to create a gleefuly honest and insistently catchy acoustic guitar track.
2-track 7" single
Catalogue number: SG0704
Release date: January 28, 2008
******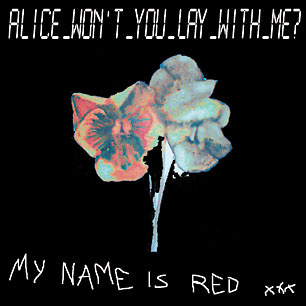 My Name Is Red | Alice Won't You Lay With Me?
Alice Won't You Lay With Me?
TheSunHasGotHisHatOn
Thus Spake My Girlfriend*
Brighton's My Name Is Red impressed us with their camp and cocksure swagger, self destructive streak, and an addiction to awkward love songs. 'Alice Won't You Lay With Me?' was a pulsating anti-ballad, an ode to the savagery of lust; hypnotic, subversive and with an infectious pop chorus; a textbook study in passive aggression and an electro-rock anthem.
2-track CD single + 3-track digital download*
Catalogue number: SG0705
Release date: October 29, 2007
******
Reviews:
Those with fairly reasonable memories may well recall that we briefly gave this lot a mention via Missive 131 when we inadvertently (and I'll hasten to add with much joy) tripped upon the Sad Gnome record label. 'Alice' is the Brighton based ensembles debut release, an infectious honey that initially sounds like some best forgotten mid 80's rock anthem brought in from the cold re-twiddled, re-sprayed and given a cutting edge chassis refit. Not a million miles in terms of stylising as the immense Suzerain, the ultra sexy pulse pounding 'Alice' is tensely wrapped and wired with punctuated lust ridden rhythms bedded upon slickly seductive showers of synthesised whirlpools - not your happy go lucky love song for My name is red - no sir - this is your full on crawling up the walls in desperation trying to score a seedy fix all metered out to a melody pierced through with restless upping the ante strut like splintering ravaged riffs that consume you whole and cocoon you into an inescapable trap of claustrophobic desire. Flipside features 'the sun has got its hat on' and before you ask - no not the chirpy little bugger from yore but instead a loosely detached and unhinged wig flipper of sorts that initially starts out like some rapidly unravelling from the inside slacker like moocher before momentarily bypassing through a trip like techno montage only to re-emerge from the other side as a viciously lacerating non nonsense foot to pedal blistering boogie mainlining on the riff from '(I'm not your) Steppin' stone'. Essential stuff.
Mark Barton, losingtoday.com [link]
This infectious and original debut single from the Brighton-based four-piece, My Name Is Red, combines strong, dramatic vocals with a big, stirring instrumental sound. If you like the Killers or Bloc Party, you'll probably like this. There's a similar thumping urgency to it – the sort of sound that hooks you in and makes you want to go and see what it sounds like live. At the same time, there's enough quirky individuality here for the band to avoid the charge of being just another clone.
Ros James, The Music Magazine
Alice is the debut release from My Name Is Red, a Brighton-based electro-rock group. It begins in a really atmospheric, slightly eerie way, and the bass line fits in flawlessly, giving the track an incredibly passionate feel. The first verse threw me a little – the bassline and vocals were really syncopated – but once the first chorus gets going, the song really picks up, albeit in a slightly clichéd indie-rock way. The middle of the song hits a great high – the lyrics are anguished and powerful, which really allows Chris Hodges to make the most of his amazing voice. He has an incredible ability to show emotion, which really got me in the mood of the song. The heavy bass, drums, and wailing electro lead create the perfect backing to this aggressive, spine-tinglingly effective electro-rock anthem.
Olivia Alter, Oxide Radio
'Alice Won't You Lay With Me' is one of those songs that make you doubt, if not your own sanity, then at least your sense of time and place. Goth, electro and glam metal collide in a hail of sparks, on a dance floor somewhere in the bowels of the bands home town of Brighton, for an epic and colossal track that, in terms of structure and influence, would seem peerless in the current musical environment. Forget Nu-rave, this is something else entirely.
Imagine Sisters of Mercy, Underworld and Twisted Sister joining forces to write the theme tune for the next Bond film and you might be somewhere close to approaching how this sounds. A monstrous pop noise it might be, but Chris Hodges voice still manages to tower above the chaos, belting out the chorus with enough passion and verve to fill the new Wembley. Could they be stadium bound? Should the listening public manage to get their heads around such a gloriously twisted cacophony, who knows?
Richard Stokoe, losingtoday.com [link]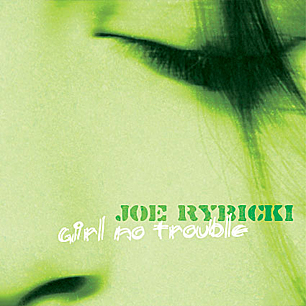 Joe Rybicki | Girl No Trouble
Girl No Trouble
Rosie
Pop good and proper in its melodies and subject matter, yet unconventional in its format; Joe Rybicki's debut was a kind of 'concept single', the CD's two tracks set at opposite ends of the same love affair, with both phases bringing their own, distinctly different, yet equally inevitable frustrations.
2-track CD single + digital download
Catalogue number: SG0703
Release date: September 3, 2007
******
Reviews:
Here's a pleasant little debut single from this singer/songwriter from London. The title track is an upbeat pop tune that kind of reminds me of Aztec Camera with the strummy acoustic guitar and electric melodies, while the soft keyboard running underneath sounds like something from a Honeybunch song. On the b-side is "Rosie", which uses just acoustic guitar and mandolin, and is musically more similar to Billy Bragg. If I'm reading the liner notes correctly, it seems that both songs are about the same failed relationship; the first song has Joe meeting her, while the other finds the relationship coming to an end. A fine introduction to this fellow's music, and I'd love to hear some more some time...
Chris McFarlane, IndiePages [link]
Girl no trouble, ovvero il primo disco dichiaratamente pop di Sad Gnome Records (responsabile del lancio degli Indelicates) si direbbe un lavoro troppo impalpabile e leggero per lasciare una traccia che vada oltre il minutaggio dedicato all'ascolto: la title track è un vivace simil-reggae che sta tutto su un minuscolo riff di tastiera e un grazioso refrain, che il buon Joe offre con la tipica voce da bravo ragazzo del tweepop inglese; come una versione slavata di Martin Stephenson, nasconde un fondo amaro destinato a rimanere nascosto ai più. Tocca al retro "Rosie" recuperare un po' del carattere mancante proponendosi in guisa country-acustica ed offrendo un'impressione decisamente più duratura del talento di Mr Rybicki nell'osservare e dissezionare le difficoltà di un rapporto. Gli accordi (di banjo!) si fanno rapidi e concisi, la voce alla Bragg racconta per sfogare, il pezzo è un gioiellino fuori contesto. Si guarda ai temi universali della timidezza e della incomunicabilità che portano i rapporti a sgretolarsi mentre li osserviamo impotenti finire in pezzi. E allora non si (sor)ride più.
Salvatore, Indiepop.it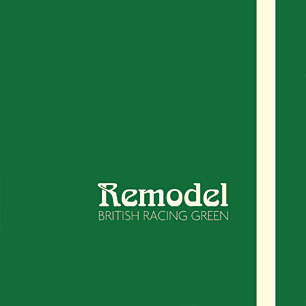 Remodel | British Racing Green / That Obscure Subject Called Desire
British Racing Green
That Obscure Subject Called Desire
Mr. Mishap (demo)*
Sad Gnome's second signing was London-based Remodel, debuting with a double A-side demonstrating two sides of their split personality. 'British Racing Green' was a tribute to, and celebration of 1950/60's motor racing, while 'That Obscure Subject Called Desire' came across as a bizarre ode to the illicit sexual deviation of ones' friends and acquaintances.
2-track 7" single + 3-track digital download*
Catalogue number: SG0702
Release date: April 16, 2007
******
Reviews:
They've come a long way since I first saw them many moons ago. London based Remodels debut single was recently released on Sad Gnome Records. It features a tune that is almost their signature tune 'British Racing Green' and 'That Obscure Subject Called Desire'.
The first track opens up with a deep baseline that slowly progresses with drum and guitar. It's a delightfully punchy sound that is complimented by crisp clear vocals (provided by Leigh Swinn). The level of the vocal in this number would be best compared to The Rakes. With catchy lyrics discussing the delights of getting away from it all in a British Racing Green car! It then builds up to a frantic finish with a frenetic drumbeat and racing guitars. A fine example of Indie music on offer by Remodel.
The second A-side shows the diversity of the band with a different sound that reminds me more of northeastern bands. This however does not mean it differs in the punchy sound that 'British Racing Green' does. With slick lyrics and a catchy guitar riff its one that's been on my favourite play list recently.
I was really impressed by this and despite receiving the vinyl free I popped on to Itunes and purchased the mp3's of the songs. Well worth a listen (check out their myspace) and bob on to itunes to listen to and perhaps purchase a fine piece of Indie pop.
Dom Chalk
Proverbiale pop band "nel senso in cui lo sono gli Who o i Blur", i londinesi (ma nati a Salopia) Remodel rimarcano le virtù della chitarra e dell'alto volume degli amplificatori. Di conseguenza la loro "British Racing Green" è pop/rock aggressivo e rapido come si conviene alle giovani band d'Albione, mancando però la tendenza modaiola ai riff "facili" che le contraddistingue ed anzi zeppa di twists e sorprese. Non proprio fuori dagli schemi ed abbastanza evidentemente costruito a partire da una resa live non totalmente riprodotta in studio, è tuttavia sufficientemente personale e di carattere da far perdonare l'assenza di un hook adeguato e la dedica all'ambito automobilistico (dei 50/60, che fa più fico).
Interessanti sviluppi trasversali sono esibiti dalla b-side "That obscure subject called desire", pop luminescente di grande semplicità ed altrettanto grande effetto, costruito su poche e precise pennate ed un impianto jangly ben inserito nella base ritmica e saggiamente contenuto entro i due minuti di orologio. Alla fine le due band citate in apertura sembrano – insoieme ai Jam - le più adatte ad approssimare i due volti della band.
Così acerbi che è impossibile fare previsioni, ma i pezzi su myspace esibiscono una selvatica vena pop che potrebbe riservare soddisfazioni. Se Sad Gnome (sinora l'etichetta degli Indelicates e nessun altro) ha scommesso su di loro forse possiamo fidarci.
Salvatore, Indiepop.it
Den gleichen Song unter zwei verschiedenen Titeln veröffentlichen Remodel mit dieser Doppel-A-Seite. Auch wenn wahrscheinlich eher unbeabsichtigt, sind die Unterschiede zwischen "British Racing Queen" und "That Obscure Subject Called Desire" so groß nicht. Zweimal Indierock, zweimal trockene Gitarren, zweimal ein ähnliches Tempo und auch die Melodielinien wirken ein wenig wie schlecht abgeguckt. Als ob hinter der Hand des fiesen Schulbanknachbarn nur die Hälfte zu sehen war und man sich den Rest zusammengereimt hat. Auch aus einer solchen Bredouille entsteht mitunter eine ganz eigene kreative Leistung. Auf CD gebrannt könnten die beiden Songs dann sogar als einer durchgehen - und zwar wahrlich nicht als einer der schlechtesten. (6/10)
Andreas Zagelow, soundmag.de [link]
I typically don't fall for the double A-sided single concept - singles are naturally meant to have an A-side and a b-side (and whether the band contributes a solid song or a throwaway on the b-side is up to them). This record is one of many double A-sided singles I've seen, but they actually provided an alternate sleeve design for each side, so I guess that were it not for the A/AA markings on the record's label, either side is worthy to be considered the lead track. The music itself is mod-inspired pop in the vein of Sportique and the Higher Elevations, with a pair of energetic and catchy songs. I don't know much else about this London band - most importantly, how I can hear more from them), but I'd certainly love to!
Chris McFarlane, IndiePages [link]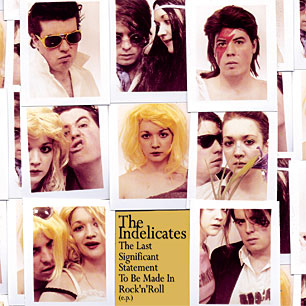 The Indelicates | The Last Significant Statement To Be Made In Rock'n'Roll
The Last Significant Statement To Be Made In Rock'n'Roll
Sixteen
Heroin
Unity Mitford (Acoustic)
Stars (Live)
The Last Significant Remix
Released to coincide with The Indelicates' first tour of Germany and Austria in February 2007. Affectionately known as 'The German EP'.
6-track CD e.p.
Catalogue number: SG0701
Release date: February 12, 2007
******
Reviews:
Sowas wie letzte, finale Wahrheiten versprechen The Indelicates aus Brighton mit dem Titel ihrer EP. Hoher Anspruch erstmal, die das zur Band mutierte Duo aus Simon und Julia Indelicate aber zumindest ansatzweise erfüllen kann. Mit tiefem Bass, ebensolchen Gitarren und resigniert gesungenem Text im düsteren Titelsong. Kostprobe: "Fanzine-writers write for broad-sheets, the poor man found their daughters wealthy, rebellion shores up for market, rebellion keeps the nation healthy." Auch die Indelicates jedoch sind weit ab von der besungenen Rebellion und kennen das aktuelle Indieeinmaleins. Den Beweis dafür liefern der im Vergleich eher roh gespielte Höhepunkt 'Sixteen' mit seinen etwas unkoordinierten Klaviertönen und der am Ende um sich schlagende Schwanengesang 'Heroine': "My heroine is on heroin. But not bad heroin, the good heroin that rockstars take."
The Indelicates produzieren jede Menge zitierfähiges Material für aktuelle Zustandsbeschreibungen der Musikindustrie. Nichts also mit der Ironie, die bei dem Titel vielleicht zu erwarten wäre. Bleibt zu hoffen, dass sich die Voraussage der Briten nicht bewahrheitet. Denn sonst könnten sie die Instrumente genau so gut schon jetzt in die Ecke stellen: "Everything that follows is a footnote, that we can turn to when we are... old, my love." (8/10)
Andreas Zagelow, soundmag.de [link]
'The Last Significant Statement To Be Made In Rock 'n' Roll' kicks off with a menacing riff and turns into a tirade against the lack of real passion in music. It's not as gobsmacking as their last single 'We Hate The Kids' but then again it's a much more lyrically subtle beast. The words of 'Sixteen' continue in a similar vein of dissatisfaction but this time they're soundtracked by sparkling Pop with an addictive handclap break. It's a more direct assault against cynical bands who aim their music at the lucrative teen market. 'Heroin' is an ironic look at the falsely glamorous image Heroin has in the music world. It's a piano lament, with some of the best rhymes ever, like "She's not dirty, she's past thirty".
The last three songs are sort of bonus tracks, one acoustic, one live and one remix. 'Unity Mitford' was an associate of Hitler and the mother of Mosley's wife. 'Stars' is a song about the transience of life with the kind of Guitar noodling not heard since Queen's heyday. Lastly, 'The Last Significant Remix' is a deep remix in the style of mid-period Prodigy.
Stop Me If You Think You've Heard This One Before [link]
The Indelicates are the perfect example of magnificent ridiculousness; the perfect epitome of the love/hate nature of Pop. They write songs that delight in throwing daggers at the music industry whilst clearly revelling in the seedy, decrepit glamour of it all. The Indelicates are pure Pop Art Terrorism; the sound of a group fully aware of the inescapable fundamental hypocrisy of their situation but battling on regardless because there is no other way. There is no option. They know the history lessons inside out, throw all the right references into the pot, and hold pistols to their collective heads. They have the sense to call their debut single 'We Hate The Kids' and their second 'The Last Significant Statement To Be Made In Rock'n'Roll'. Simultaneously celebrating and damning hate, cynicism, glamour, art, sex and the politics of the terminally teenage, The Indelicates throw down the gauntlet, knowing full well there will always be someone there to pick it up and a million others to blithely trample it to ashes. The Last Significant Statement To Be Made In Rock'n'Roll? Of course, of course. Until the next last one, at least. We wouldn't have it any other way.
Alistair Fitchett, Tangents [link]
Tour disc pubblicato in concomitanza con una breve serie di concerti tedeschi, "The Last Significant Statement" è la definitiva dichiarazione di ambivalenza da parte dei nostri amati Indelicati: un'impietosa critica ai meccanismi dell'industria musicale e al suo terminale desiderio di giovinezza convive con la piena appartenenza al baraccone pop e con le legittime aspirazioni di ogni indie band. Eppure in questo momento Simon e gli altri sembrano gli unici convinti di poter fare la differenza, di evitare che le crescenti richieste dello show business conducano loro e tutti gli altri aspiranti campioni all'inevitabile autodistruzione. Guidati dall'alternanza di chitarra e piano della coppia leader, con conseguente avvicendamento di rabbiosi rush elettrici e colorato uptempo pop, la cifra dei loro pezzi è tuttavia stabilita da testi graffianti e talmente autoesplicativi da non necessitare di alcuna parafrasi. Basterebbe riprodurli qui, in sequenza, per ottenere una fedele fotografia della band e della sua lucidissima capacità di analisi. Se il teenager – inteso come categoria merceologica – e la sua inevitabile estinzione sono al centro della title-track e dell'allegra "Sixteen", il talento della band si consolida nelle seconde linee: la delicata acustica di "Unity Mitford" - allusione alle striscianti manifestazioni di neofascismo - e soprattutto la versione live di "Stars", che su uno sfondo di rock da stadio declama i versi più romantici che sentirete uscire dalle lebbra di Julia a questo giro: "I'm in love with the boy next door/he treats me like a filthy whore".
Gli Indelicates sembrano attraversati solo da certezze e questo potrebbe renderveli antipatici, ma sono una delle poche band ad aver compreso la natura del baraccone indie. Il che li rende già oggi - e ben oltre i meriti musicali - una delle più splendide popbands inglesi. Ne riparleremo presto.
(Jay Jay) Salvatore, Indiepop.it
Als wir The Indelicates im vergangenen Oktober interviewen durften, war nur zu hoffen, dass sie zu den Bands gehören würden, die es über kurz oder lang auch in Deutschland schaffen. Die laufende Tour ist ein gutes Zeichen. Der tragikomische und sehr britische Rock dieser Band durchzieht sich mit zahlreichen künstlerischen Fäden. Es geht um die Zukunft der Musik, Pete Dohertys Tod und schwingende Hüften. "The Last Significant Statement" legt den Fokus auf Bedeutungsschwere während "Sixteen" die Stimmung auf Ausgelassenheit umrührt. "This scene is the scene to be seen in, Not that the scene is what we'd be seen with/ We just wanna be 16 16 16 16".
Eine Frauen- und eine Männerstimme werfen sich die Bälle zu. Berührende, alberne Ohrwürmer über Sperma in den Haaren und Kokain in den Zähnen. Im Geiste des Rock'n'Roll wurde an den musikalischen Fertigkeiten nicht gleichermaßen gefeilt wie an der verkörperten Botschaft. Aber die klimpernden Pianos und zuverlässigen Gitarrenriffs werden den Texten gerecht. Der umfangreiche Downloadbereich der Bandwebsite lässt ahnen, dass einige Kracher fürs hoffentlich bald folgende Album zurückgehalten wurden. "New Art For The People". (7/10)
Sebastian Golla, crazewire DE
You can express disillusion with the way pop is eating itself in two ways: a fuck-you-and-turn-the-amps-to-11 nihilism or a smart dissection of the problem using words like stanley knives. The Indelicates opt for the latter: whether it's ripping apart the music scene in the title track ("everything that follows is a footnote") or the attraction of drugs in 'Heroin' ("not the bad heroin/ the good heroin, that rock stars take"), their lyrics are clever and barbed. And they can rock too; 'The Last Significant Statement…' smacks you in the napper with its anthemic pop while 'Sixteen' has an amazing powerpop chorus. They've got a tendency to the epic: there are plenty of Queen or even Meatloaf moments but the arrangements are grounded by clever wordplay, or vice versa: 'Stars' starts as a twinkly ballad but is instantly subverted by Julia's opening couplet: "I'm in love with the boy next door/ he treats me like a filthy whore". As artpop goes, it's damn fine stuff and the title is a contender for best title ever.
Ged M, SoundsXP [link]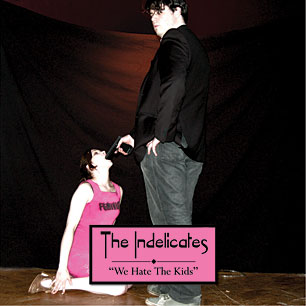 The Indelicates | We Hate The Kids
We Hate The Kids
Burn All The Photographs
The Kidz (Nicky Biscuit Youth Club Indiscretion Remix)*
We Hate The Cyber Kids (Ed Van Beinum Trance Mix)*
Sad Gnome's first release, and The Indelicates' debut single. A coruscating, literate and angry song – the single typified The Indelicates' approach to making modern pop music. It was backed on the B-side by 'Burn All The Photographs', a vitriolic essay on the immorality of documentary photography.
2-track 7" single + 4-track digital download*
Catalogue number: SG0601
Release date: July 24, 2006
******
Reviews:
Of course for many the Pipettes will always have been the line up of Rose, Riot Becky and Gwenno, but for some there remain thoughts of Julia and a wonder for what she did next Well, the answer arrives in the shape of a spectacular 7" on the Sad Gnome label. With a cover that will surely irritate as many as it will delight in its obvious use of shock value imagery, the single itself is equally antagonistic and perfectly confrontational. For The Indelicates' 'We Hate The Kids' is the kind of ready-made classic that groups must dream of writing. It perfectly captures the hypocritical nature of the music industry, damning the very roots of the system whilst simultaneously being desperate to belong. I love it to bits, not least because it has the guts and the wit to shamelessly reference Pulp's 'Common People', itself surely one of the finest slabs of piercing irony that cloaked acidic spite behind an addictive sing-along anthem. 'We Hate The Kids' is every bit as good, though sadly unlikely to grace the charts or enter the collective psyche. But that's the collective psyche's loss. Lyrically it is as sublime as you could want and if I resist quoting at length here that's mainly because it would be hard to know where to start, or stop. If you trawl the Net you'll probably come across a sparser mix (that I actually prefer to the 'finished' version) and a fabulous Hard Trance remix that is as cheesy as it is brilliant, and reminds me of the awesomely vitriolic 'Summer Of Hate' by Baxendale. Who remembers that? And in fact the Baxendale reference crops up again with the Indelicates ace 'Julia We Don't Live In The '60s', whilst the widely downloaded 'Waiting For Pete Doherty To Die' is as classy and cutting an expose of the music industry as the single and is another utterly essential addition to your collection. Snap up a couple of copies pronto, for future eBay action surely awaits.
Alistair Fitchett, Tangents [link]
I'm not going to mention the novelty band that this band spring from, because whilst every pop fan in every so called indie club dance to them, something much more original and exciting is happening. This single does for the indie scene what Hunter Thompson did for Aspen Colorado. It's the hidden gem that they are just a bit scared of because not only is it better than what they sell, it attacks the masses so beautifully and subtly that they probably wouldn't even see it, which I think is the point. From the male vocal at the start to the female vocal and the line, "I wanted to subscribe to a higher path, but there is no higher path" and the classic "Absolutely anyone can play the fucking guitar". It is memorable, melodic, it's the truth and it will upset exactly the people it is supposed to, but they won't ever admit that. (4/5)
Jimmy Savage, God Is In The TV
Sad Gnome Records' first release is a little star, burning in the darkly brooding undertone of youth and loss. Quite simply, it's gorgeous. The lo-fi sound is a slight hinderance, but the flitters of twee and lamenting vocals punctuate the soul of this insatiably melodic, down beat offering. As the title suggests, it's lyrically a bit of a moan about young people in the modern world. Yet, the music behind the vocals is a bizarrely successful, twee-painted Joy Division-esque sound. The driving melody will filter through your ears and stay in your head; the song on the whole will penetrate your skin and live in your heart. An encouraging start, then, for Sad Gnome. (9/10)
Edward, PowPowPow
There just isn't another band like The Indelicates around at the moment, a fact that we should both mourn and celebrate. there is a wonderful narrative element to these songs, like being tucked up in bed and having a story read to you. 'We Hate The Kids' is their debut single and is a coruscating, literate and angry song where the female / male vocal interplay brings to mind the Shane Macgowan / Kirsty Maccoll dynamic of 'Fairytale Of New York'. The song is a glorious lo-fi anthem that's like a mix of Pulp, Black Box Recorder and Belle And Sebastian.
Rough Trade
The Indelicates have just released their debut single 'We Hate The Kids', a cynical social commentary of sorts which probably wouldn't look out of place on an episode of Grumpy Old Men. I'm not sure why they nick the "dance to the radio" bit out of Joy Division's 'Transmission' but we can ignore that in lieu of the nasty wit and the lovely apt ending - "no more music, thank you and goodnight". B-side 'Burn All The Photographs' is a haunting affair with theatrical piano and particularly piercing vocals. Think Phantom Of The Opera meets the Reichstag fire of 1933 in Nazi Germany.
Mr. K, Keep Hope Inside [link]
'We Hate The Kids' is The Indelicates' attempt to write no less than an anthem for our times. They cast their eyes over the state of Popular music and find it sadly lacking. It's a song for a time where Simon Cowell unashamedly reduces Pop to a pure commodity, a time where things like passion, depth and integrity are entirely expendable. It slowly builds to the point of bursting while Simon and Julia spit out lines steeped in venom. I would say they have succeeded, this is the definition of an anthem.
Stop Me If You Think You've Heard This One Before [link]
Couple-led band looking to change music. Filled with bile, their songs tear the pop-heads they criticize apart. No wonder they're Eddie Art Brut's favorite new band.
Jonathan Falcone, Filter Mini UK Issue #6
Ovvero dove si spiega finalmente la scelta di Julia (che qui si riappropria del suo cognome: Clark-Lowes) che si allontanò dalle Pipettes già sulla rampa di lancio per unirsi a questo surreale quintetto di Brighton, bizzarro miscuglio di cabaret music ed anticonformismo che guarda alla scena pop inglese più artisticamente impegnata, dalla Band Of Holy Joy ai Black Box Recorder. Sono già grandi, gli Indelicates, e la scelta di una canzone ambiziosa e difficile come "We hate the kids" per la prima uscita su singolo lo dimostra: le voci di Julia e di Simon Clayton - quello che in copertina regge una pistola infilata nella bocca di lei - sputano veleno con la verve polemica di Matt Johnson ed identico elegante taglio letterario, in felice contrasto tra loro - sognante lei, ubriaco lui - e con chitarre di bambagia appoggiate su un tessuto ritmico arso e brullo che introducono un emozionante saliscendi di piano. Ma tutto è concentrato sul cantato, che ridicolizza l'idolizzazione delle pop stars colpevolizzando (finalmente!) il popolo bue dei teenagers. Sul retro, la meravigliosa "Burn all the photographs" appuntisce e distorce le chitarre diminuendo le ingombranti citazioni a Kate Bush della versione demo; Julia se ne impossessa sino al refrain, quando la batteria esplode e la chitarra si liquefa: bellissima ed agghiacciante.
Letterati ed aristocratici, trasandati ed affascinanti, decisamente snob. Se riusciranno a non diventare troppo antipatici troppo presto (li hanno già definiti i Queen con due Morrissey alla voce) gli Indelicates potrebbero riuscire a realizzare la rivoluzione poetica alla quale ambiscono. E Julia non avrà di che pentirsi.
Salvatore, Indiepop.it
Nach knapp zwei Drittel eines laufenden Jahres kann man sich schon mal ein, zwei Gedanken über einige Songs des Jahres machen. "We hate the kids" wird bei mir in jedem Fall dabei sein, wenn die Preise des Jahres in der Kategorie Single vergeben werden. Und "The Indelicates" aus Brighton sind eh mehr als die Geheimfavoriten bei den Neuentdeckungen des Jahres. Mit ihrer ersten Single "Waiting for Pete Doherty to die" lieferten sie bereits so etwas wie den Song zur voyeuristischen Gesellschaftsunterhaltung, und auch mit ihren anderen Songs, die es vielfältig im Netz und auf ihrer Homepage (www.indelicates.com) gibt, machen sie ihrem Bandnamen alle Ehre: endlich mal und zum Glück. Denn The Indelicates verkörpern in ihrer Musik und ihren Textes vieles, was woanders nimmer zu finden ist. "We hate the kids" ist, ja was eigentlich, Zustandsbeschreibung einer Generation, die Kapitulation vor einer Generation, oder die Aufforderung an eine Generation? "I wanted to believe in rock'n'roll stars / I wanted to believe in contemporary art / I wanted to aspire to a higher path / But there's no higher path". So ging oder geht es jedem mal. "And nobody ever comes alive / And the journalists clamour round glamour like flies / And boys who should know better grin and get high / With fat men who once met the MC5". Oh ja, so ist es doch. Am Ende ist die Verzweiflung groß: "Pop had a beginning, it grew and was tended / Now it is rotten. Let it be ended." Genau daran arbeiten The Indelicates jedoch nicht, im Gegenteil. Sie sind eher eine neue Hoffnung, dass hin und wieder doch noch alles gut wird. Dabei verdrehen sich die jungen Briten scheinbar nicht nach dem Hype der Masse und wollen auch nicht so klingen wie jede neue abgefahrene Lieblingsband der Kritiker und Kids, die sich umso mehr alle und allem gleichen. Bei "Burn all the photographs" von der B-Seite der Single, oder dem Song "Vladimir" werden die musikalischen und vielfältigen Vorbilder von Julia und Simon, die das Herz der Indelicates bilden, wunderbar deutlich (siehe auch Interview August 2006). Piano und Gitarre, klassische Inspirationen und Beats schrammeln sich verliebt aneinander. Und auch all die anderen bislang veröffentlichten Songs sind pure Lust an diesen taktlosen Briten. Mehr und mehr davon!
Elisabeth.de | Pop Blatt Berlin
Absolutely anyone can shout a fucking prophecy.
(Chinese language review)
Beethobear, Smash Hits Productions [link]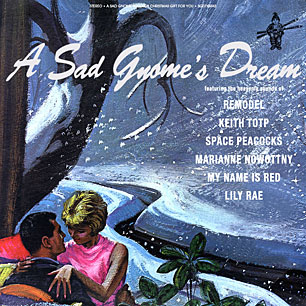 Various Artists | A Sad Gnome's Dream
Lily Rae | I Like Christmas
Space Peacocks | Captain Of The Starship
Remodel | Small Town
Marianne Nowottny | Jesus In A Jiffy
My Name Is Red | If I Had One Bullet
Keith TOTP | Try Your Best
The Sad Gnome Song
'A Sad Gnome's Dream' was a free, limited edition, download only compilation featuring exclusive and rare tracks from the label's roster and friends.
7-track digital download
Catalogue number: SG07XMAS
Release date: December 18, 2007
******